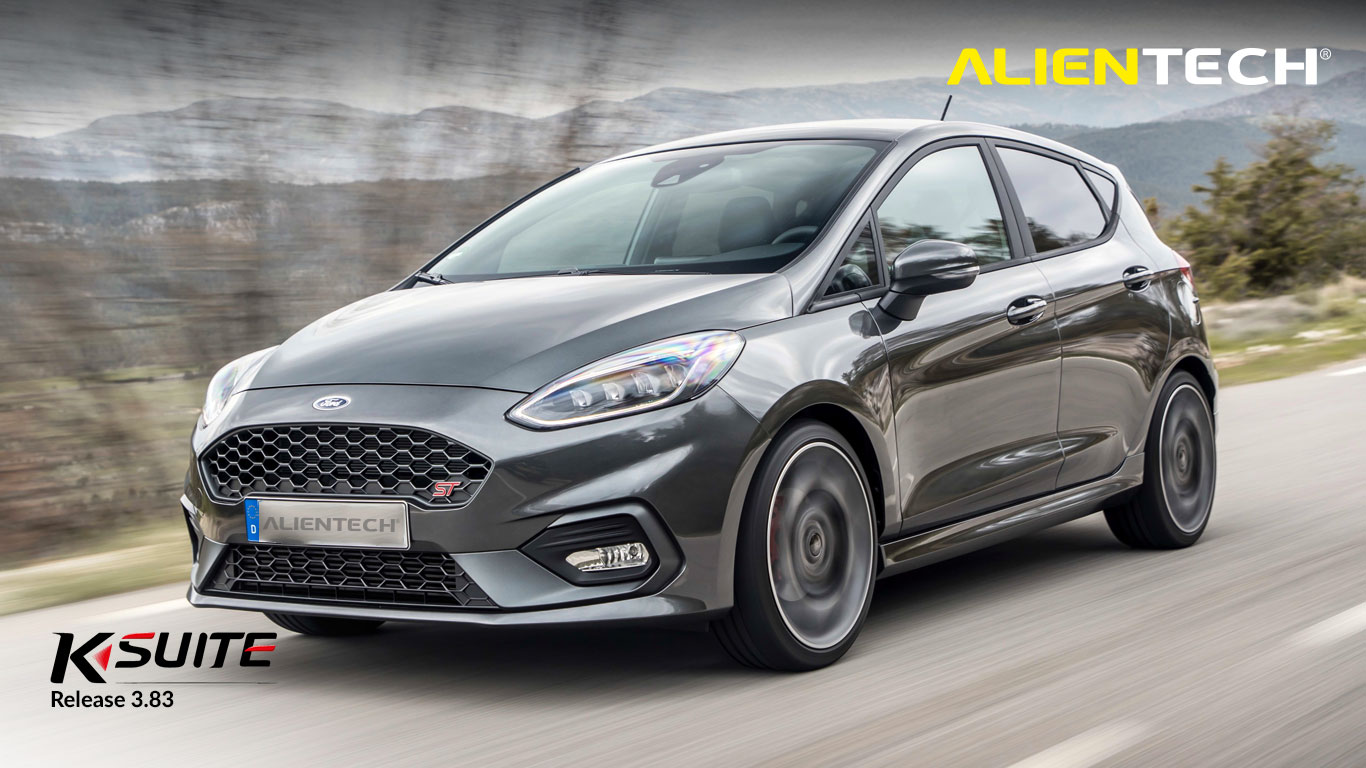 Alientech Ksuite 3.83
Posted by:Admin
Posted on:14 Apr 2020
The ECU Bosch MD1CS006, MG1CS024 and MG1CS016 are added to the list of the vehicles supported by K-TAG with Service Mode (SM)!
Alientech doesn't stop! Despite the lockdown, we are working for you, each week we are committed to increase the numbers of vehicles supported and, in this release, we introduce two new microcontrollers on which to work on the bench, without opening the ECU: TC298 and TC275, amplifying the range of the three German and American leading brands.
For the German brand BMW, from today you can work on the bench on sports vehicles of the M series, as the brand new X3 M and X4 M, but you will be also able to remap the 3-series and many other.
The news are not over! From today you can work in Service Mode (SM) also on Mercedes A-Class and B-Class diesel, equipped with a 1.5dCi engine.
In addition, to expand the number of vehicles, we support also the Rolls Royce Phantom.
But that's not all, in fact you will be able to work on the American Brand Ford and on the sport vehicles series, like the Ecosport, but also on utility high-end vehicles live Ford Fiesta, and family vehicles like Mondeo, Focus, B-Max and C-Max.
To provide you an even more complete service, the ECUS Bosch MG1CS16 are supported also by KESSv2, our programming tool in OBD!
NEW ECUS SUPPORTED BY K-TAG WITH SERVICE MODE (sm)
| Model | ECU | Functions |
| --- | --- | --- |
| BMW 3-Series G20 M340i 8AT | Bosch MG1CS024 (DME_86T0) | RD, WR |
| BMW 3-Series G20 M340i xDrive 8AT | Bosch MG1CS024 (DME_86T0) | RD, WR |
| BMW X3 G01 M40i 8AT | Bosch MG1CS024 (DME_86T0) | RD, WR |
| BMW X3 M G01 3.0 Turbo 8AT | Bosch MG1CS024 (DME_86T0) | RD, WR |
| BMW X3 M G01 3.0 Turbo 8AT Competition | Bosch MG1CS024 (DME_86T0) | RD, WR |
| BMW X4 G02 M40i 8AT | Bosch MG1CS024 (DME_86T0) | RD, WR |
| BMW X4 M G02 3.0 Turbo 8AT | Bosch MG1CS024 (DME_86T0) | RD, WR |
| BMW X4 M G02 3.0 Turbo 8AT Competition | Bosch MG1CS024 (DME_86T0) | RD, WR |
| BMW X5 G05 xDrive40i 8AT | Bosch MG1CS024 (DME_86T0) | RD, WR |
| BMW X7 G07 40i xDrive 8AT | Bosch MG1CS024 (DME_86T0) | RD, WR |
| BMW Z4 G29 M40i 8AT | Bosch MG1CS024 (DME_86T0) | RD, WR |
| Rolls Royce Phantom 6.75 V12 48v 8AT | Bosch MG1CS024 (DME_8CT0) | RD, WR |
| Model | ECU | Functions |
| --- | --- | --- |
| Ford B-Max JK 1.0 EcoBoost | Bosch MG1CS016 | RD, WR |
| Ford C-Max DXA 1.0 EcoBoost | Bosch MG1CS016 | RD, WR |
| Ford Ecosport JK8 1.0 EcoBoost | Bosch MG1CS016 | RD, WR |
| Ford Fiesta 1.0 EcoBoost | Bosch MG1CS016 | RD, WR |
| Ford Fiesta ST 1.5 EcoBoost | Bosch MG1CS016 | RD, WR |
| Ford Focus 1.0 EcoBoost | Bosch MG1CS016 | RD, WR |
| Ford Focus 1.5 EcoBoost | Bosch MG1CS016 | RD, WR |
| Ford Mondeo 1.0 EcoBoost | Bosch MG1CS016 | RD, WR |
| Ford Transit Connect 1.0 EcoBoost | Bosch MG1CS016 | RD, WR |
| Ford Transit Courier 1.0 EcoBoost | Bosch MG1CS016 | RD, WR |
| Ford Transit Custom 1.0 EcoBoost | Bosch MG1CS016 | RD, WR |
| Ford Transit TTF 1.0 EcoBoost | Bosch MG1CS016 | RD, WR |
| Model | ECU | Functions |
| --- | --- | --- |
| Mercedes-Benz A-Class W177 180 D 6MT | Bosch MD1CS006 | RD, WR |
| Mercedes-Benz A-Class W177 180 D 7AT | Bosch MD1CS006 | RD, WR |
| Mercedes-Benz B-Class W246 180 D 6MT | Bosch MD1CS006 | RD, WR |
| Mercedes-Benz B-Class W246 180 D 7AT | Bosch MD1CS006 | RD, WR |